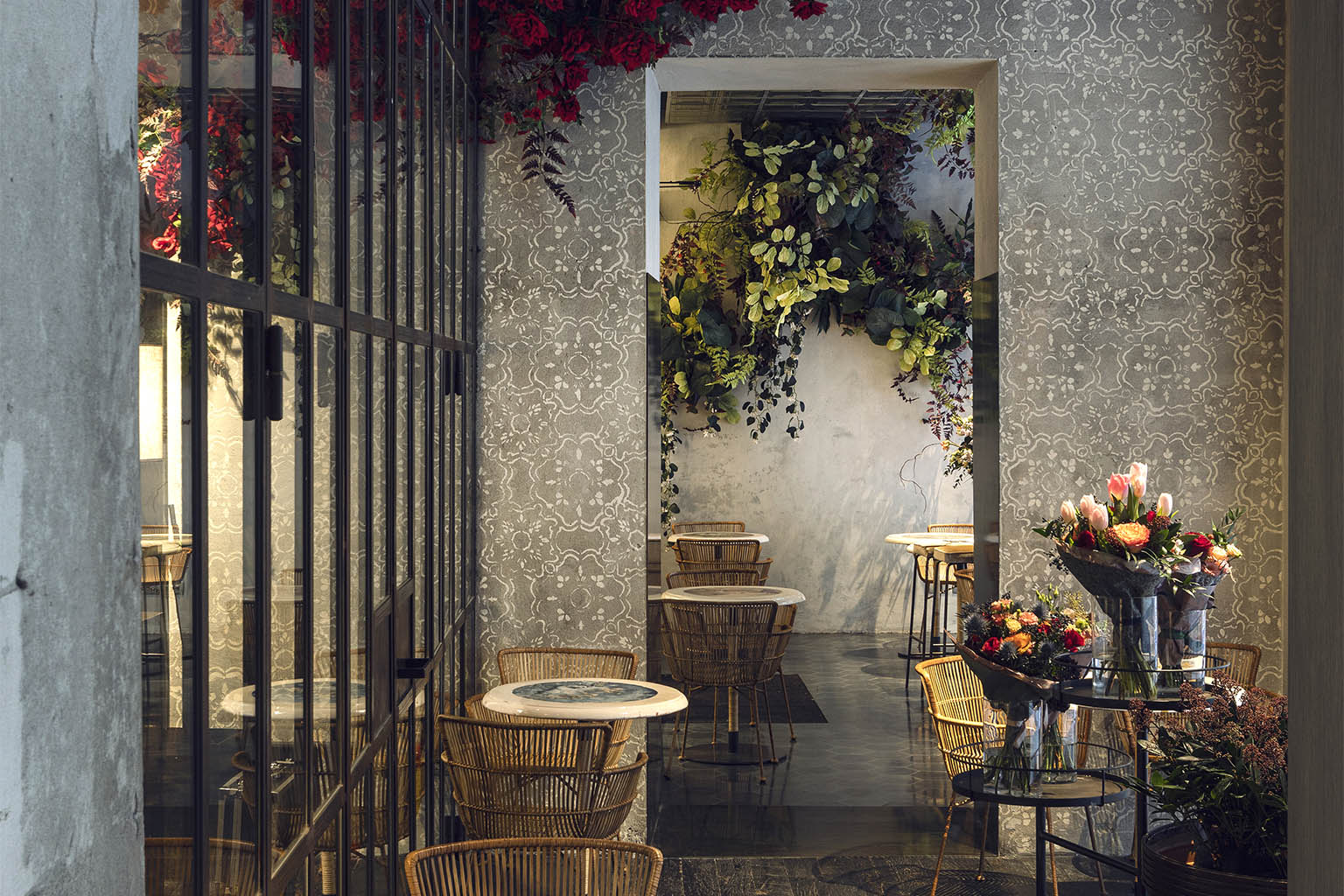 LA MÉNAGÈRE VIA DE' GINORI
La Ménagère has been a dream of ours that we are so proud to have created into a reality: a melting pot of harmonious spaces, all under one roof. It is a restaurant, a bistro, the perfect place for a tea, a drink, a business breakfast, a romantic dinner, and so much more. It is a garden, an emporium of beautiful things, and a library with more than a thousand botanical-themed titles. It is a labyrinth of secret spaces, secluded corners, and private rooms where you can experience secluded moments or grand festivities. All of this in the heart of the historic city center of Florence.
LA MÉNAGÈRE VIA DE' GINORI
At La Ménagère, it is always the right time to treat yourself to a gourmet experience. From an indulgent breakfast to the evening cocktail after dinner, let the creativity of our chef heighten a business lunch at the bistro, a romantic dinner at the restaurant or an awaited aperitif break. Looking for a more personalized experience? Here you can create a tailor-made dinner in the private rooms or celebrate important moments in one of our exclusive spaces.
LA MÉNAGÈRE VIA DE' GINORI
La Ménagère boutique pays homage to the traditions of Florence, while curating a vibrant and modern shopping space. Come on in to find the perfect gift, table setting, or great read.