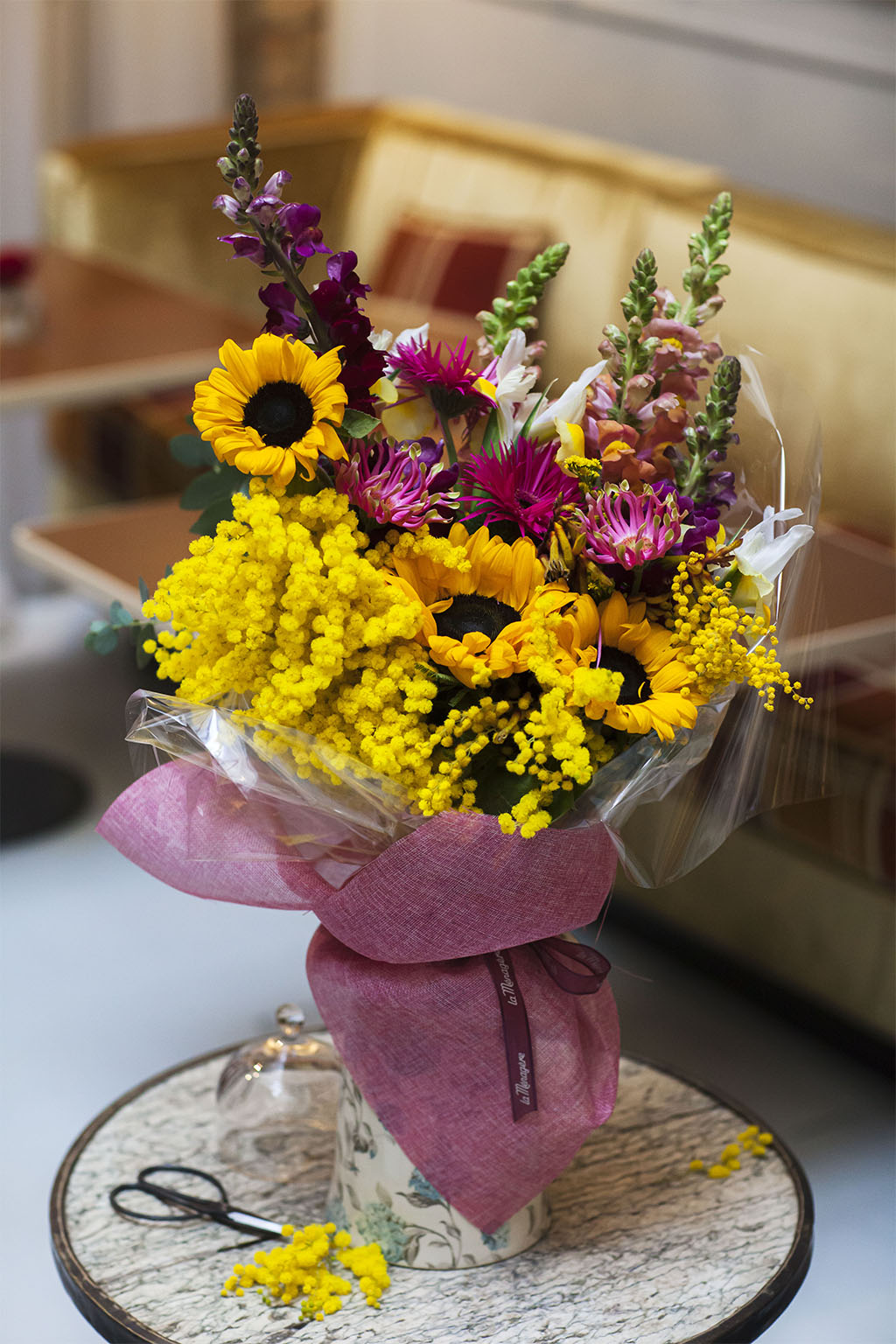 The Beauty of Fresh Flowers
One of our dreams was to create a room full of flowers and greenery, through a common garden within the ancient walls of the Ménagère- so we brought it to life. In the heart of the room, our colorful and fragrant flower shop, Le Jardin, sits between the tables of the restaurant and the Bistrot. It is thus possible to have a coffee amongst the flowers or an aperitif amongst bouquets and exotic plants. Floral compositions and bouquets created by our in-house florists are always available for purchase. Want to give it a go yourself?Participate in one of our dedicated floral workshops!

Looking for the perfect gift? Pick up a bouquet prepared by one of our talented florists. Each one is hand crafted and selected using top quality picks. Or, looking for a unique and fun experience? Come and enjoy one of our workshops on the art of composing your own bouquet.