La Ménagère restaurant space is widespread: the main tables are located under a beaming skylight and next to the majestic grand piano that enlivens the dinners of our guests. You can also have lunch in the small, intimate English library, or immersed in the botanical surroundings of the flower shop bistro. For a more relaxing atmosphere, we have the large social table placed affront a palette of colorful vases. We invite you to inquire about the elegant and refined atmospheres of the private dining room or the chef's table for a real immersion in the vitality of our kitchen.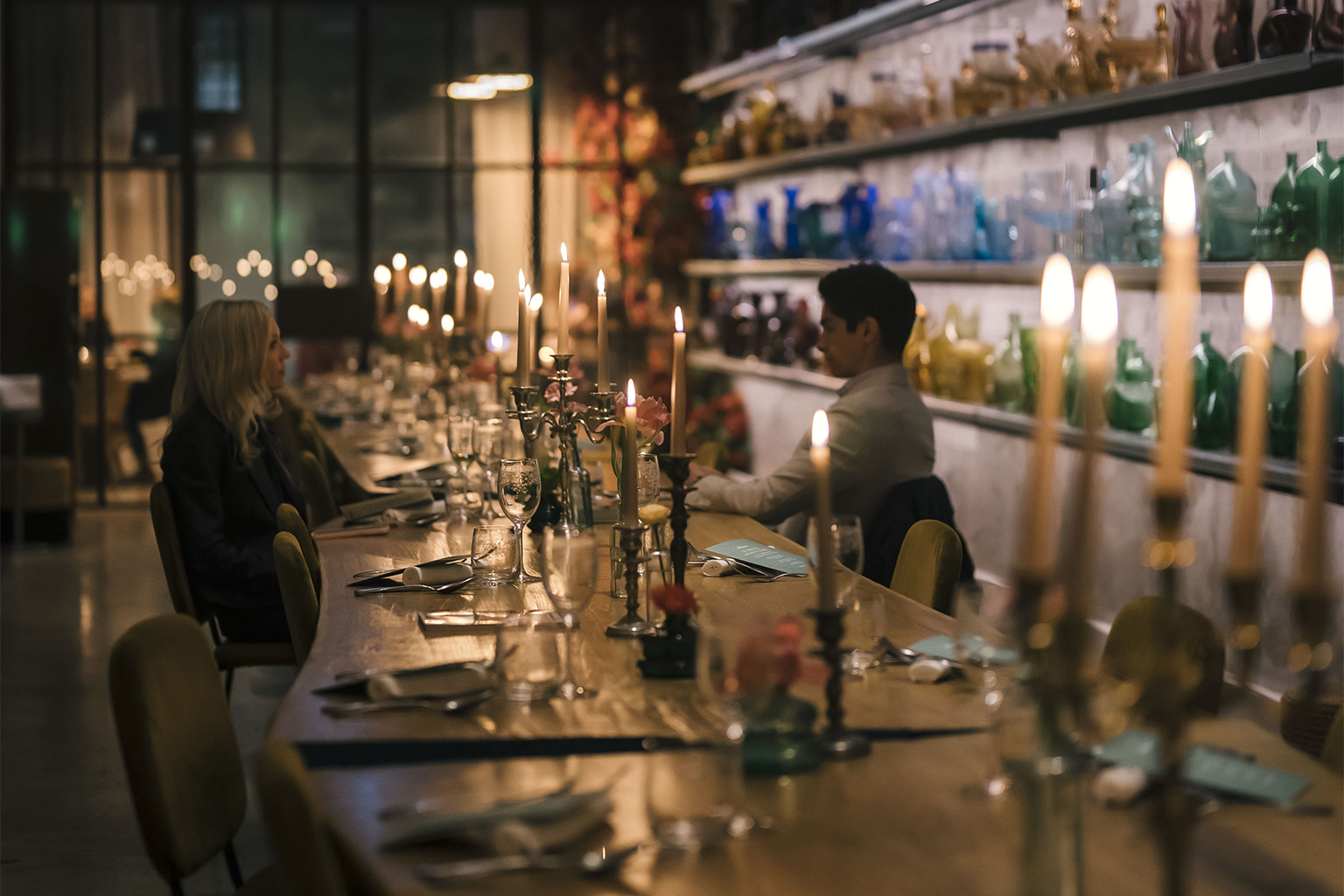 The refined and delicious cuisine
The keyword from our kitchen is versatility. Our menu is curated to allow for the feeling of richness and full-bodied flavors coming from the Tuscan territory, without falling into the clichés of regional cuisine. The kitchen then embraced the principles of sustainability, choosing small local artisans as suppliers and trying to produce everything to the best of our ability in house.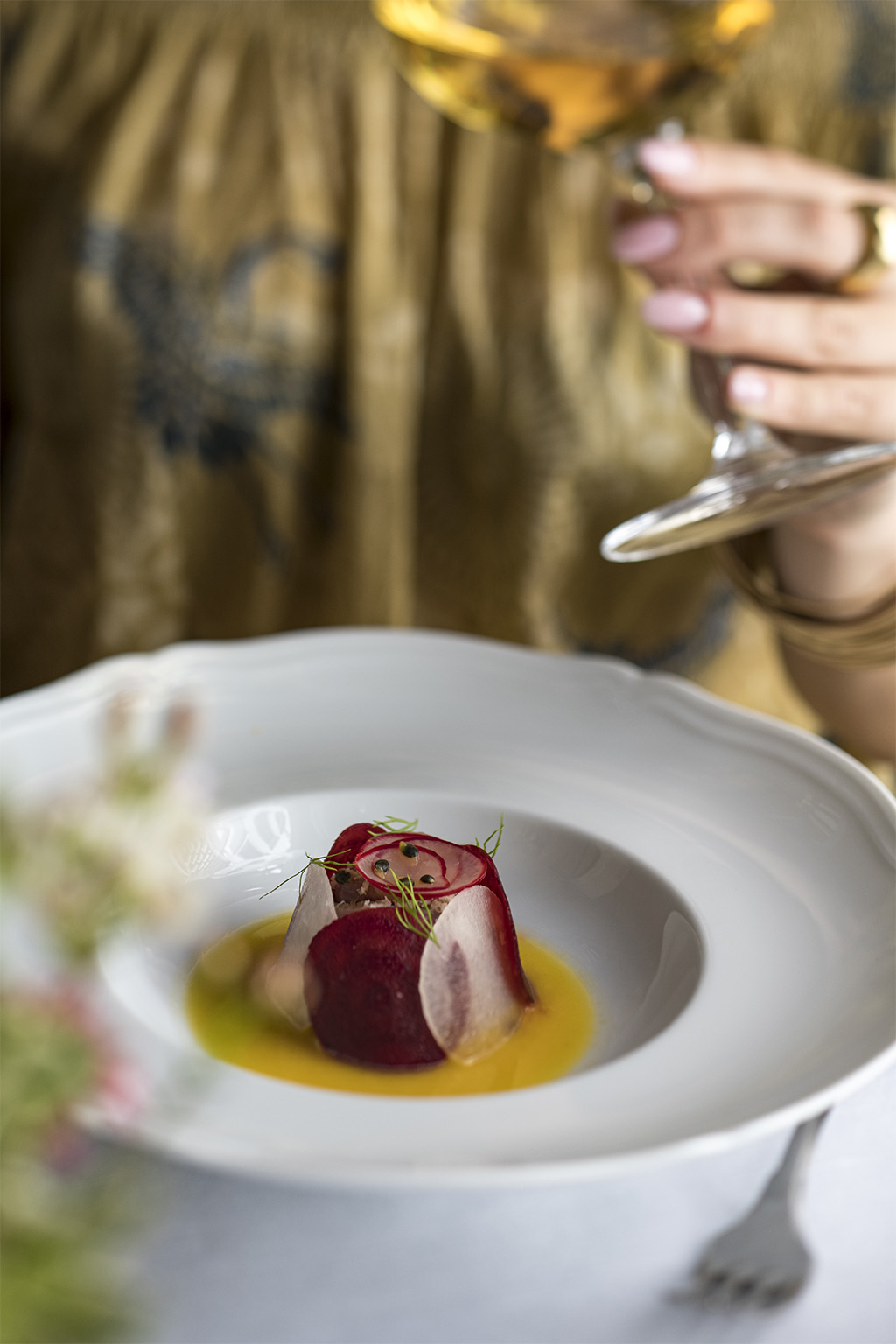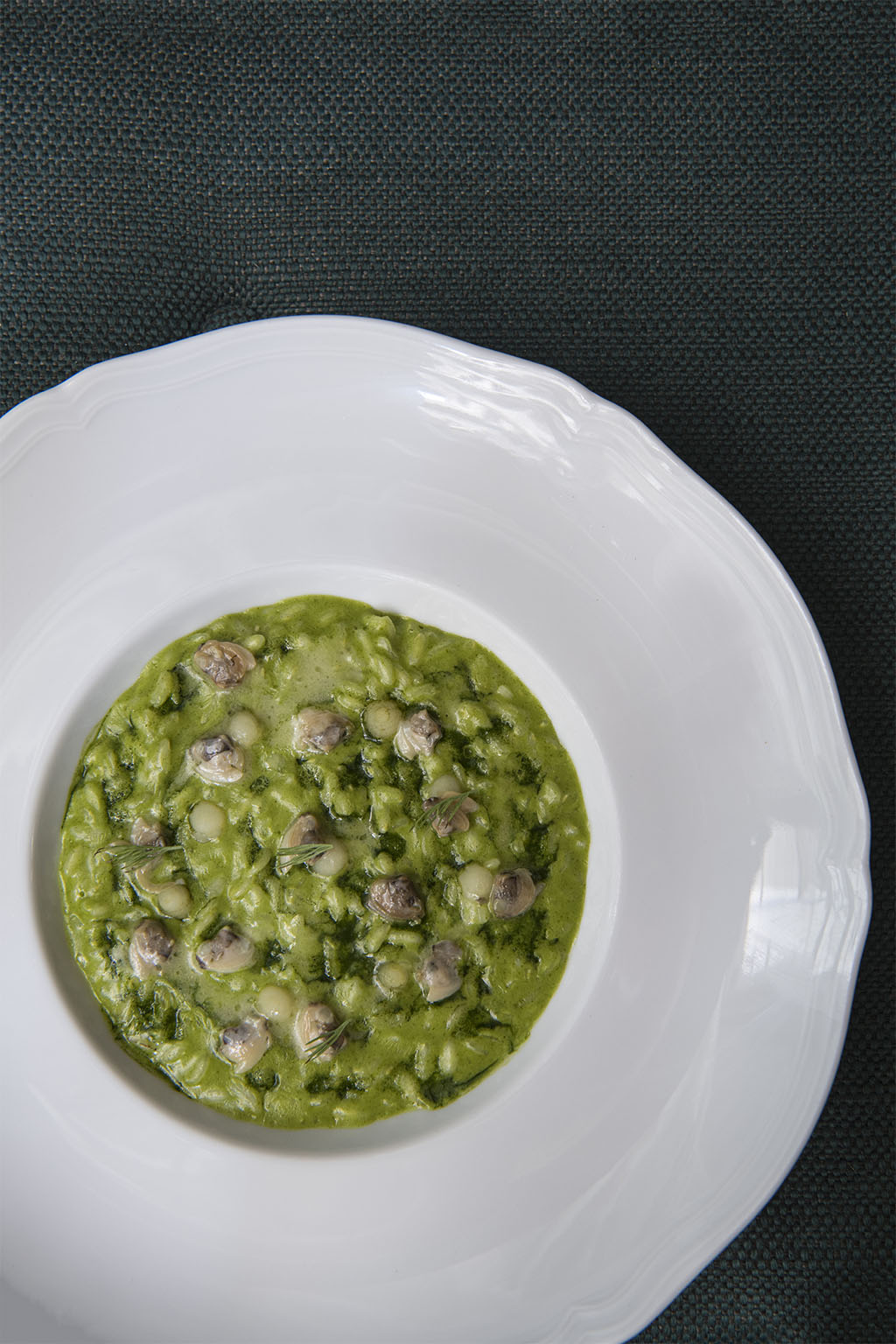 For a work lunch, an elegant dinner, or a special moment,