LA MÉNAGÈRE VIA DE' GINORI
Our dream was to bring unique design elements to La Ménagère while simultaneously preserving its memory. This is why the spaces are designed for those who want to indulge in conversation, for those who love to read, write, and think … Live music, book presentations,workshops and other events bring exciting crowds in for truly tailor-made experiences. And no matter where you are in La Ménagère, find yourself immersed in the sites and scents of the urban garden atmosphere. At the heart of it all is our kitchen. Always active, always creative, every moment of everyday.
La Ménagère restaurant space is widespread: the main tables are located under a beaming skylight and next to the majestic grand piano that enlivens the dinners of our guests.
You can also have lunch in the small, intimate English library, or immersed in the botanical surroundings of the flower shop bistro. For a more relaxing atmosphere, we have the large social table placed affront a palette of colorful vases. We invite you to inquire about the elegant and refined atmospheres of the private dining room or the chef's table for a real immersion in the vitality of our kitchen.The refined and delicious cuisine: The keyword from our kitchen is versatility. Our menu is curated to allow for the feeling of richness and full-bodied flavors coming from the Tuscan territory, without falling into the clichés of regional cuisine. The kitchen then embraced the principles of sustainability, choosing small local artisans as suppliers and trying to produce everything to the best of our ability in house.
But why stop there? Let us create a personalized menu for your event or party to really wow your guests.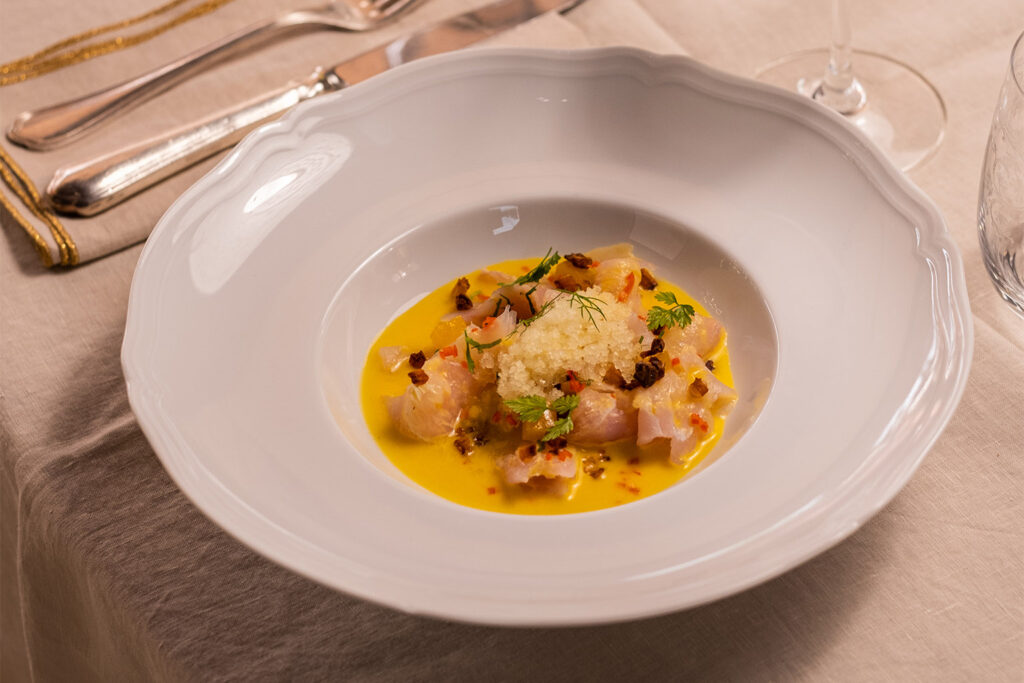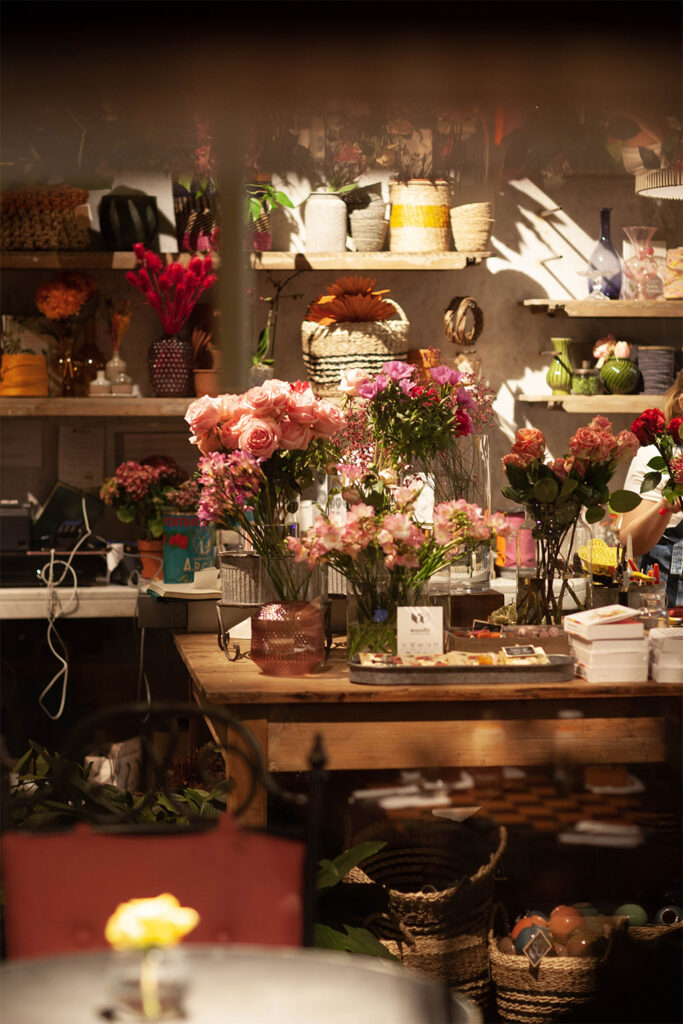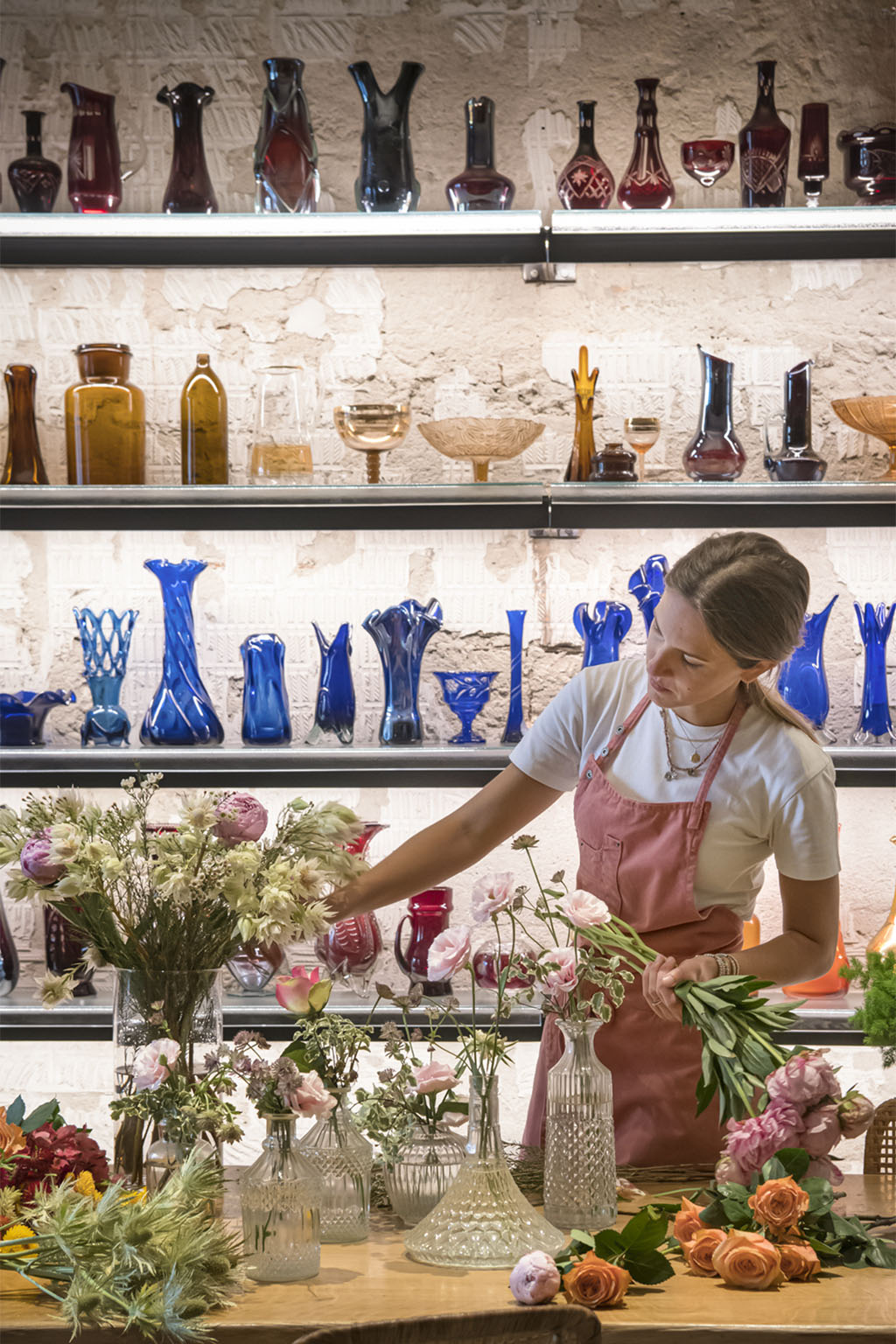 At La Ménagère, we don't just have a simple flower shop, but a real boutique where our florists create and arrange beautiful artistic bouquets.